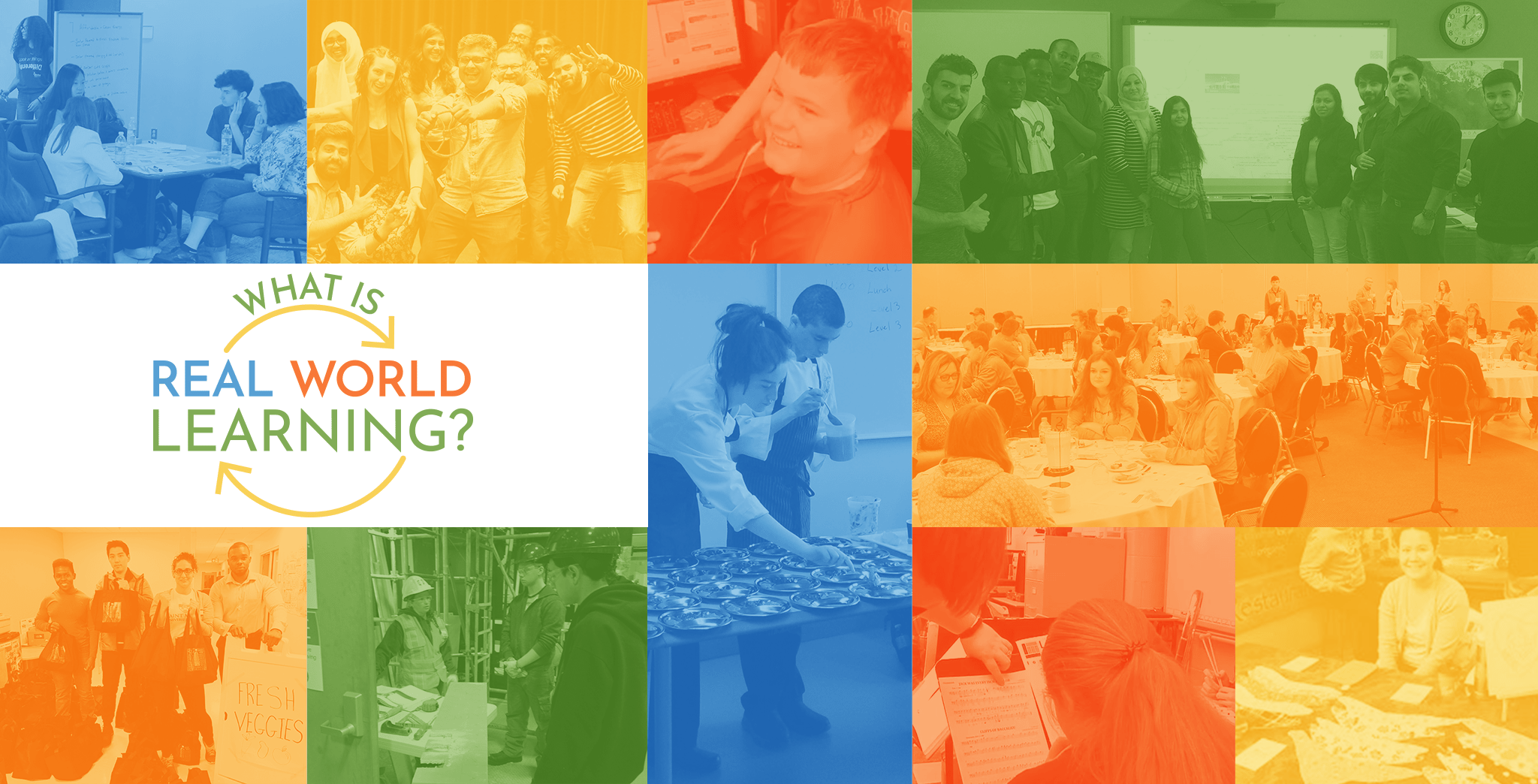 REAL WORLD LEARNING empowers students to learn by doing, using real-world examples and projects to bring their learning to life.
Also known as Experiential Learning, Real World Learning provides opportunities for students to integrate and practice concepts and theories learned in the classroom in real life situations. It encourages reflective problem-solving, increases students motivation to learn, and provides connections and skills students will carry with them through a lifetime of learning and working transitions.
Educators who incorporate Real World Learning provide engaging pathways for students to explore what's possible through doing by interacting, either virtually or in person, with people working, volunteering, and learning in workplaces or post-secondary settings.
Through Real World Learning, educators provide opportunities for students to develop the skills and knowledge to ensure the decisions they make about learning and work are grounded in knowledge of self and of educational/labour market realities.
Educators support students in deepening their understanding of what they're learning in the classroom, and allow them to extend this understanding to the world beyond school. Through Real World Learning, educators support students in developing the confidence to understand how they can create their own future.
EXPLORE EXAMPLES OF REAL WORLD LEARNING IN ATLANTIC CANADIAN SCHOOLS AND POST-SECONDARY INSTITUTIONS
For additional resources, visit
Sponsored by
CAMET is dedicated to further enhancing the level of cooperation in public and post-secondary education by working on common issues to improve learning for all Atlantic Canadians, optimize efficiencies, and bring added value to provincial initiatives and priorities.
QUESTIONS? FEEDBACK?
We'd love to hear from you.